Applying geospatial data to help optimize distribution networks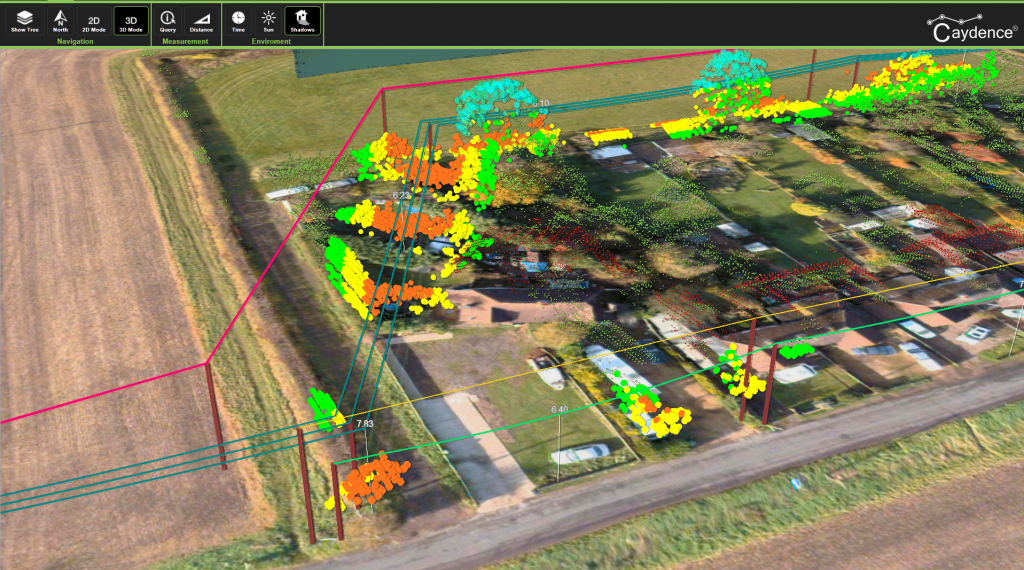 Often considered as the preserve of transmission utilities, the use of LiDAR and remote sensing technology has rapidly evolved in recent years. Lower-cost data capture and smart processing methodologies mean that all-of-network geospatial projects now make sense for distribution network operators too.
Our technology-led services provide an effective way to reduce vegetation management costs, optimize asset maintenance and improve network intelligence. Combined with next generation 3D asset management software, we are helping operators visualize their assets and make better decisions. Here we explore the reasons why more distribution utilities are realizing the huge potential in a geospatial approach.
Vegetation management
Vegetation managers need accurate network data to ensure they can mitigate the risk of fall-in and grow-in tree infringements. For most utilities the traditional 'patrol and cut' approach is time consuming and costly. Using remote sensing data we can help target the vegetation contractors to cut just the network risk areas, reducing unnecessary time patrolling the network and improving service reliability.
A technology-led approach delivers just the right level of information to lower overall spend and reduce the risk of an outage. Find out more here.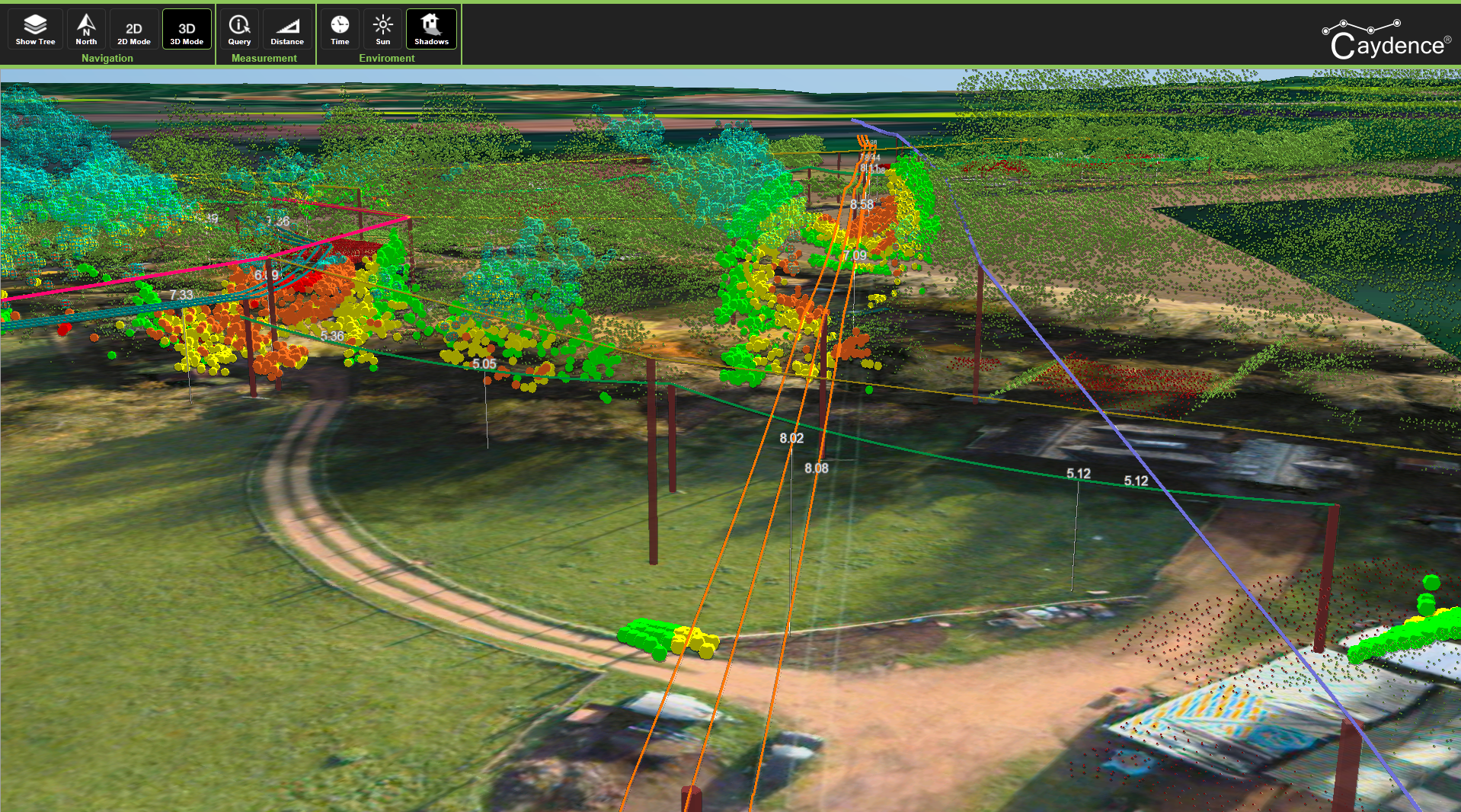 Asset intelligence
Distribution networks typically consist of hundreds of thousands of poles and associated assets. Ensuring a complete up-to-date record of this, is a substantial challenge for any operator. Remote sensing is a cost effective method of creating a comprehensive asset inventory, which can be supplemented with additional information.
Ranging from validating the precise coordinates for all poles and towers to creating a clearance to ground measurement for every span, our geospatial analytics delivers real value.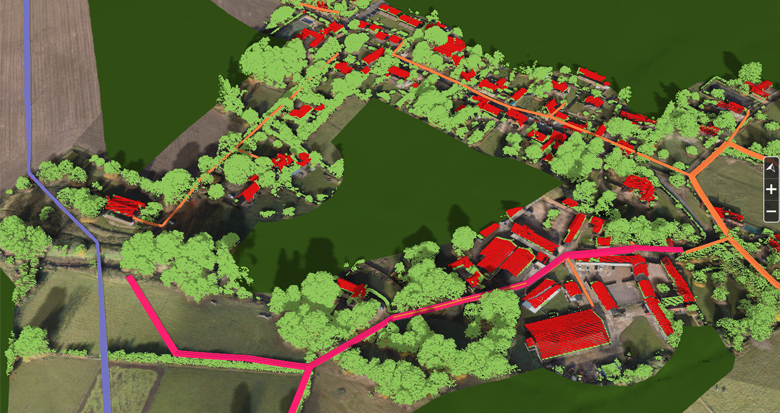 Condition based asset maintenance
Knowing when and where a defect is likely to occur can be hard to predict. Standard maintenance cycles apply probabilistic methods for predicting asset life. Collecting more data during an aerial patrol significantly increases the types and amount of asset data achievable. Ensuring a true picture of the asset health and enabling condition based maintenance.
Up-to-date asset records allows an operator to make more informed investment decisions on whether to maintain or replace. Find out more here.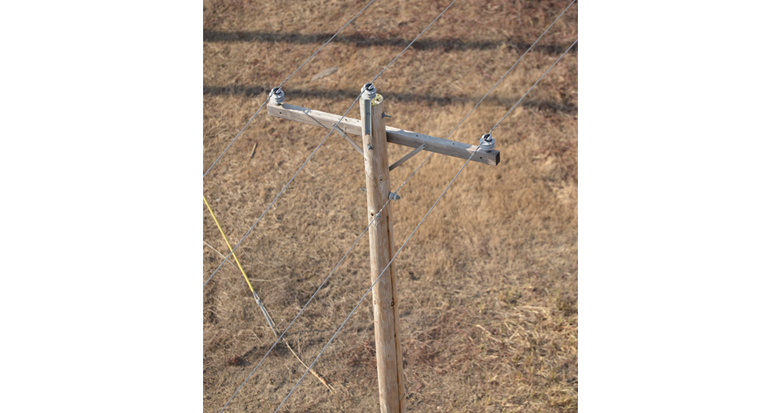 3D asset management
All of our powerline data and reports can also be viewed within a 3D software package, we call Caydence®. This displays the power network in 3D and overlays critical information to provide improved access to asset information. By easily displaying the virtual network in 3D, Caydence® improves decision making improved understanding of the powerline assets and the surrounding environment. Find out more here.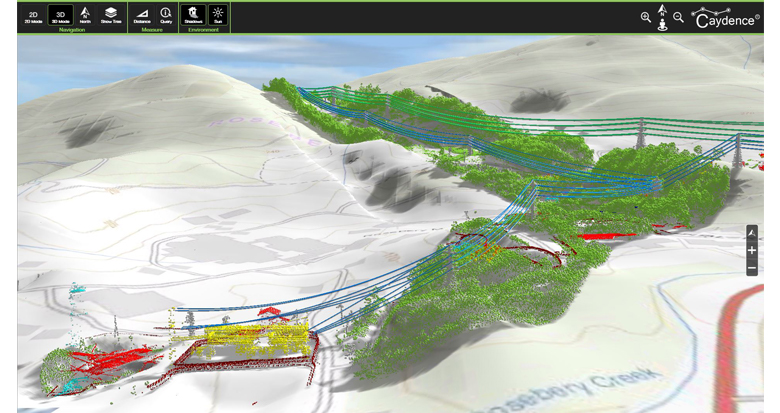 Attend our FREE webinar to learn more!