NM Group proud to be accredited as a Living Wage employer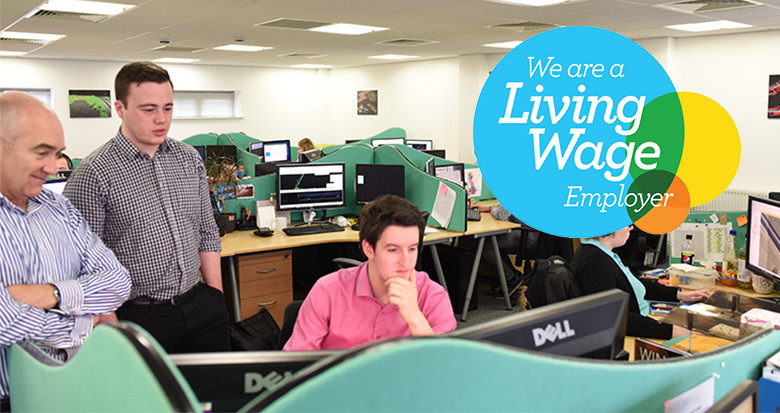 The Living Wage Foundation today announced NM Group as an accredited Living Wage employer.
This accreditation recognises NM Group as part a growing movement of organisations who voluntarily pay staff a wage that reflects the real cost of living, not merely the government's minimum.
Living Wage commitment recognises the fact that everyone working at NM Group receive an hourly wage of more than £8.45 in the UK or £9.75 in London. Both of these rates are significantly higher than the statutory minimum for over 25's of £7.50 per hour introduced in April 2017. The real Living Wage is an hourly rate set independently and is updated annually.
Kevin Jacobs, CEO, NM Group described the company's commitment to being a Living Wage Employer: "I am very pleased that NM Group have been recognised as a Living Wage employer, demonstrating that we pay a Living Wage to all our employees. Although voluntary, I absolutely believe it is our responsibility to reward the hard work and enthusiasm of our talented workforce. This means making sure everyone is paid enough to provide for themselves and their families. The Living Wage applies to everyone, regardless of age, something particularly relevant as we have a large number of younger staff members."
Katherine Chapman, Director, Living Wage Foundation said: "We welcome NM Group to the Living Wage movement as an accredited employer. Responsible businesses across the UK are voluntarily signing up to pay the real Living Wage now. The real Living Wage rate is annually calculated to reflect the real costs of living.
We are a movement of over 3000 UK employers who together want to go further than the government minimum to make sure all their staff earn enough to live on. We have lots of small businesses as well as big household names like; IKEA, Aviva, Chelsea and Everton Football Clubs and many more.
These businesses recognise that the Living Wage accreditation is the mark of a responsible employer and they, like NM Group join us, because they too believe that a hard day's work deserves a fair day's pay."