NM Group win accolade at UK Energy Innovation Awards 2017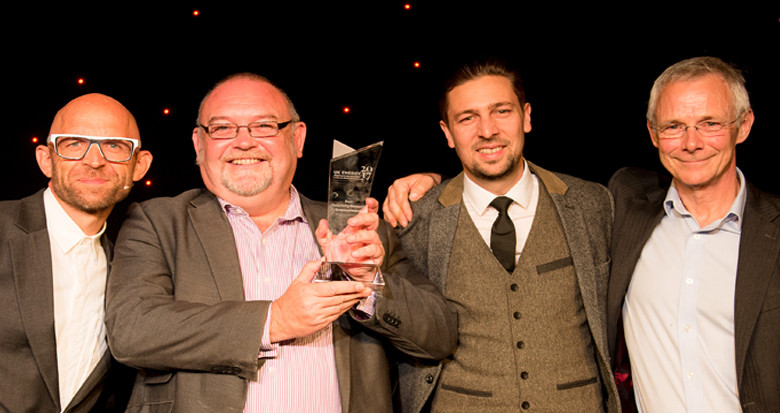 The Energy Innovation Centre (EIC) have awarded Yorkshire based NM Group the prize for 'Best Electricity Network Improvement' at their annual UK Energy Innovation Awards. This category recognises technology that improves the management and detection of network risk and organisation of asset information. The independent panel presented the award for NM Group's innovative 3D Visual Asset Management software, Caydence®.
NM Group's Caydence® solution delivers an intelligent 3D representation of the electricity network. Details of every span, pole and tower are easily accessed, with any surrounding risks and their network position highlighted to users. This software is being rolled out across over 200,000 km of network worldwide, including two UK DNOs, UK Power Networks and Scottish and Southern Electricity Networks.
Tom Hall, EMEA Sales Director commented on the accolade, "What a fantastic result. This award recognises the enthusiasm, energy and huge team effort throughout NM Group that has been put into Caydence® over the last few years. From the beginning we believed that the information we gather and the way we share it would lead to efficiency and reliability gains and I am delighted that the EIC judging panel agreed with us. We have also been fortunate to work with forward looking UK utilities who realised the potential of Caydence® and have helped to shape the development of the system."
Learn more about how we use innovation to meet the electricity network challenges of today and anticipate the challenges of tomorrow.