What are Vegetation Analytics?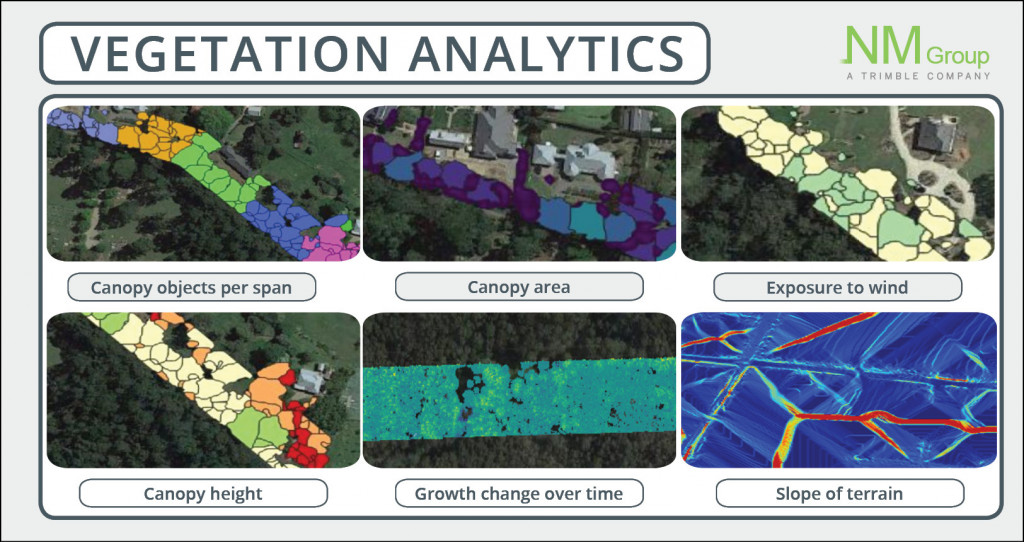 Vegetation Analytics are the name of our advanced tools and software to provide deeper risk information to network operators. It goes beyond just establishing the clearance distance between fall-in and grow-in tree violations. Vegetation Analytics is about examining mass data to understand trends, growth patterns and risk factors. Helping networks better target UVM activity, reducing costs without increasing risk.
When you need to prioritise the cutting of thousands of potential fall-in violations our analysis can help categorise the most likely candidates. Moving from a reactive to a span based cutting program? Then understanding the rate of localized growth and how many years before you need to recut a span is critical information. Tracking changes on the network using an attributed database of each tree canopy. Our Vegetation Analytics provides useful, practical information and reporting to increase operational efficiency.
Get in contact to discuss this in more detail.