Thoughts from Arboriculture Australia 2019
Now the dust has settled on the recent Arboriculture Australia conference it seems like a good time to pause and reflect on the event. Always a highlight of our Australian teams calendar, this year did not disappoint. We were very pleased to be able to contribute to the discussion panels as well as our co-authored presentation with Endeavor Energy (Understanding the past, present and future of vegetation risks on a bushfire prone electricity network with geospatial analysis). Below, two of our senior team leave their thoughts on the conference:
Mike Bullock, Business Development Manager at NM Group commented on the event, "Arboriculture Australia 2019 was one of the best conferences NM Group has ever attended. We had so many detailed conversations with great people at the event, all across the spectrum of network operators, vegetation contractors and regulators. I was blown away with the reception we had to the presentation delivered by Shane Brunker, Sophie Davison and Scott McKenzie (Vegetation Manager, Endeavor Energy) on our new vegetation analytics project. It generated a lot of interest at our booth and was referenced in several of the other presentations over the event. Alice Springs was a striking location to host the conference, and a great opportunity to take in some amazing scenery. Oh, and the dessert truck at the gala dinner was all kinds of insane!"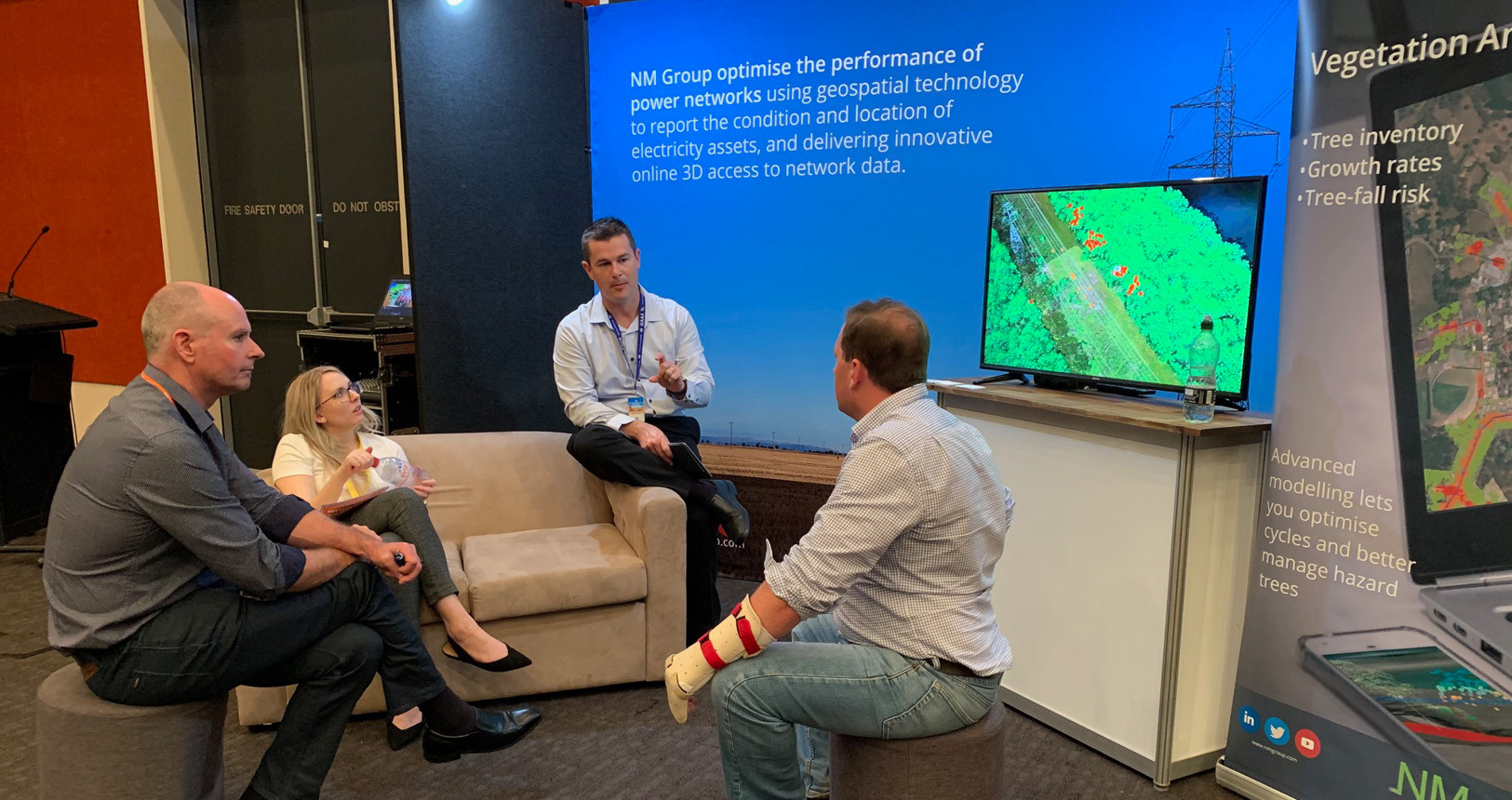 Sophie Davison, Vegetation Product Manager at NM Group added, "It was a great conference and I really enjoyed my time in Alice Springs. There was definitely a theme at the conference – utilities looking to move into proactive vegetation management and how they can implement this. In addition, I was on the panel for the Big Data discussion and there was clear interest in this technology. Specifically utilities looking to understand how they can incorporate large datasets and which ones could allow proactive management and tracking of trends. We had a great time and I hope everyone found the event as interesting and enjoyable as we did"
If you want to find out more about our Vegetation Analytics service or anything else, please contact our team today.